ACS has been a U.S leading provider of ambulatory cardiac monitoring products for more than 33 years. We take pride in providing high quality, reliable instruments backed by the best support in the industry.  You can expect that same commitment with our new line of cardiac event monitoring products.
The newest device from ACS is the Performer Plus™.  The Performer 3 billable studies into one unit:
Traditional 24 Holter Monitoring
Long term Continuous ECG Monitoring (3-7 days)
Up to 30 Day Cardiac Event Monitor
Additional Benefits of the ACS Performer Plus Event Monitor: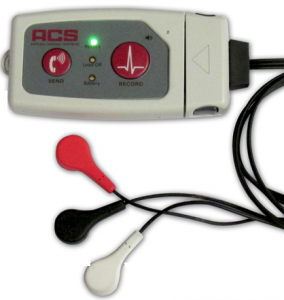 Compact device with 3 lead configuration
Light weight (2.9 ounces with battery) worn around patient neck
Choose any form of patient monitoring instantaneously improving patient care
Internal Battery reduces disposable battery costs
Up to 30 days with one charge in event monitoring mode
Patient Activated or Auto detection capabilities
The ACS Performer Plus event monitor is competitively priced with a variety of monitoring & revenue streams all in one device. For more information, please email internetsales@appliedcardiacsystems.com.